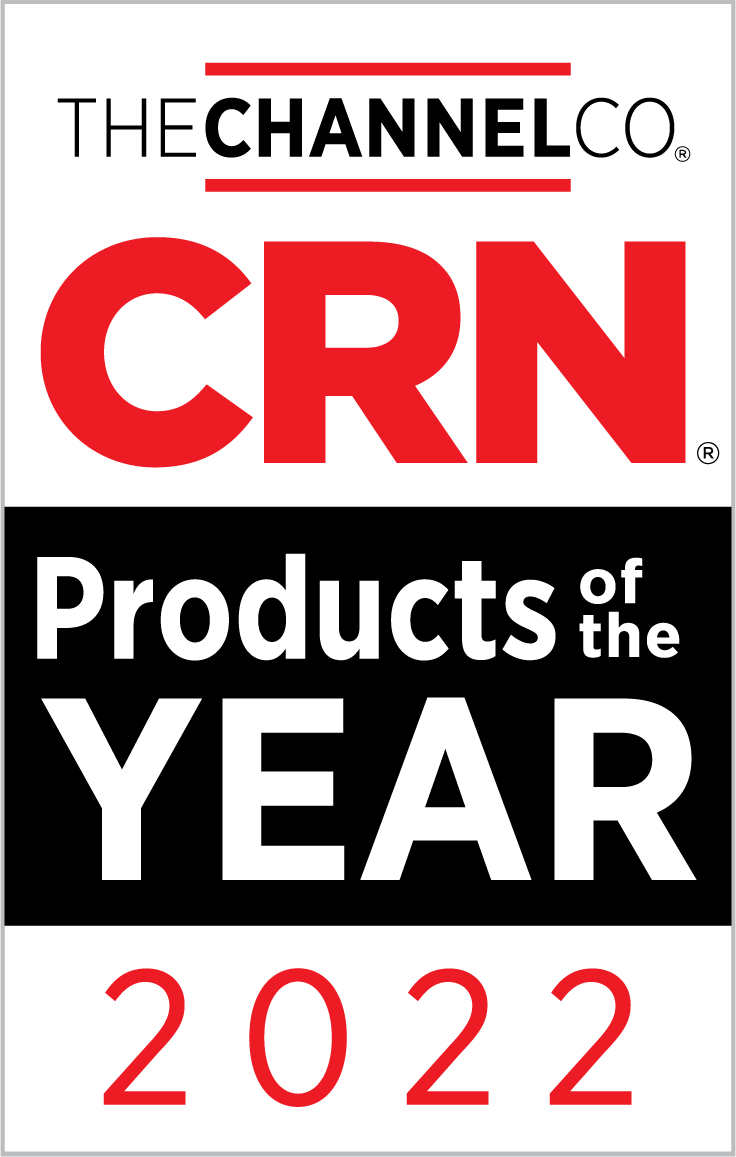 We are excited to share that Palo Alto Networks Prisma SD-WAN is the overall winner of CRN's 2022 SD-WAN Product of the Year award, achieving the highest scores in technology and customer need. This recognition from CRN®, a brand of The Channel Company, validates our strategic vision, strong customer adoption, and industry-leading innovation as a global SD-WAN leader.
(Secret) Ingredients For a Successful SASE Product
Palo Alto Networks Prisma SD-WAN is the industry's first next-generation SD-WAN solution that delivers exceptional user experience while simplifying operations with improved security outcomes.
Prisma SD-WAN surpassed CRN's expectations with its ability to provide customers significant benefits in their digital transformation, cloud adoption and security journey, including:
Exceptional user experience with application availability based on real-time application performance SLAs that includes visibility to deliver 10x performance improvement and eliminates the packet-based network challenges. Additionally, Prisma SD-WAN natively supports Autonomous Digital Experience Management (ADEM) to deliver an optimized experience for every user and application with detailed, segment-wise performance insights that reduce mean time to resolution by 46%.
Simplified operations through Artificial Intelligence for Operations (AIOps) for SD-WAN that provides deep WAN insights and trend analysis to correlate events effectively, identify network anomalies, and remediate issues faster. Additionally, Prisma SD-WAN offers integrated capabilities, like 5G and backup LTE, and simplified branch services integration through its unique API-based architecture, CloudBlades.
Superior cloud-delivered security with consistent security services extended to branch offices through deep Prisma Access integration, resulting in an elegant single-vendor SASE solution. By integrating natively with Prisma Access, businesses can connect to the nearest Prisma Access location while automatically discovering and securing applications and adhering to all Zero Trust Network Access (ZTNA) 2.0 principles.
Paving the Path to a Single-Vendor SASE Solution
By 2025, 80% of enterprises will have adopted a strategy to unify web, cloud services and private application access using a SASE/SSE architecture, up from 20% in 2021, according to the Gartner® "Market Guide for Single-Vendor SASE" report. The main reason for this shift is the ability of single-vendor SASE solutions to deliver converged network and security as-a-service capabilities.
Prisma SASE delivers cross-industry digital transformation by converging the best-of-breed security in Prisma Access with best-of-breed next-gen SD-WAN capabilities within Prisma SD-WAN into a single, cloud-delivered service. It consolidates multiple point products, including ZTNA, Cloud SWG, Next-Gen CASB, FWaaS, and SD-WAN, reducing network and security complexity while increasing organizational agility.
Always-on Innovations For Our Customers
Recognized for its continued innovation and leadership position by industry analysts like Frost & Sullivan and Gartner, we recently announced Prisma SD-WAN innovations to simplify operations both at branch edge and within the branch through extended SD-Branch capabilities.
We introduced the industry's first integrated 5G SD-WAN appliance that revolutionized the way customers connect their branches. We also recently announced additions to our SD-WAN appliance portfolio to help organizations modernize their small to midsize branches. Additionally, to help businesses reduce operational overhead, Prisma SD-WAN enhanced its integration with collaboration applications such as Slack to deliver on-demand access to network information.
Prisma SD-WAN also delivers flexibility with bandwidth licensing on-demand, a flexible model for the hybrid workforce. This game-changing consumption-based model enables businesses to purchase bandwidth as an aggregated pool, down to Mbps, that can be automatically reallocated to branches where and when needed. By offering complete visibility into bandwidth utilization at the branch through analytics, customers can adjust their subscriptions to meet their needs better.
Finally, businesses building a SASE architecture can leverage this flexible consumption model to easily activate Prisma SD-WAN as a simple add-on module to Prisma Access.
At Palo Alto Networks, we continue to build on our leadership position by innovating and providing a competitive advantage for our customers with our best-of-breed SD-WAN solution and superior security capabilities. Learn how Prisma SD-WAN can help bring your organization to the next level with our free trial.
Gartner is a registered trademark of Gartner, Inc. and/or its affiliates in the U.S. and internationally and are used herein with permission. All rights reserved.
Gartner, Market Guide for Single-Vendor SASE, 28 September 2022, Neil MacDonald | John Watts | Jonathan Forest | Andrew Lerner